The Harstine Island Community Club promotes educational, cultural, and social opportunities for our community, our off-island neighbors and for all the new friends we have yet to meet. The club actively manages and preserves the Harstine Island Community Hall, respecting the storied history of the Hall and the Island while looking forward to the future.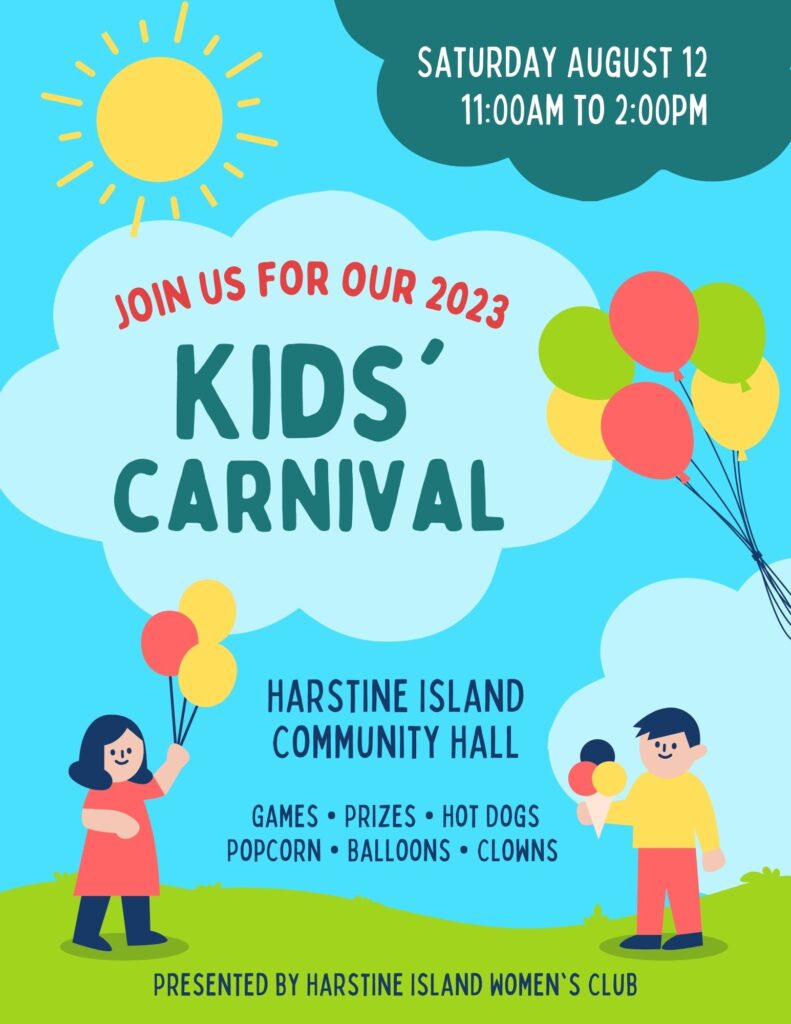 Kids' Carnival
Meet me at the carnival on August 12 from 11 AM to 2 PM in the parking lot of the Harstine Island Community Hall. Carnival games include dart ballon pop, fishing, ring toss, bean bag toss, and basketball & football toss. Food includes hot dogs, popcorn and pop.
LaJune Community Lunch
August 16 at Noon.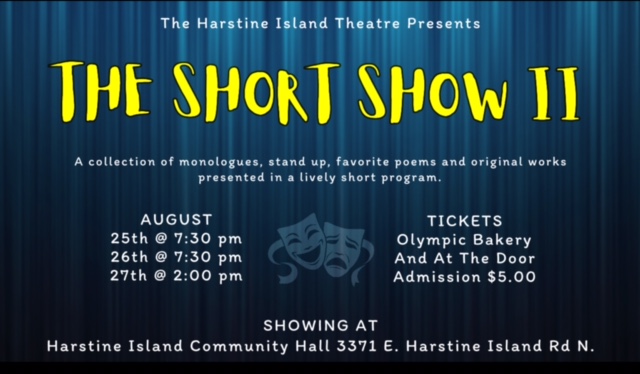 The Short Show II
The Short Show II follows on the heels of last season's first time offering of monologues, poems and original works in a high energy format. It was well received and this year will feature all new material.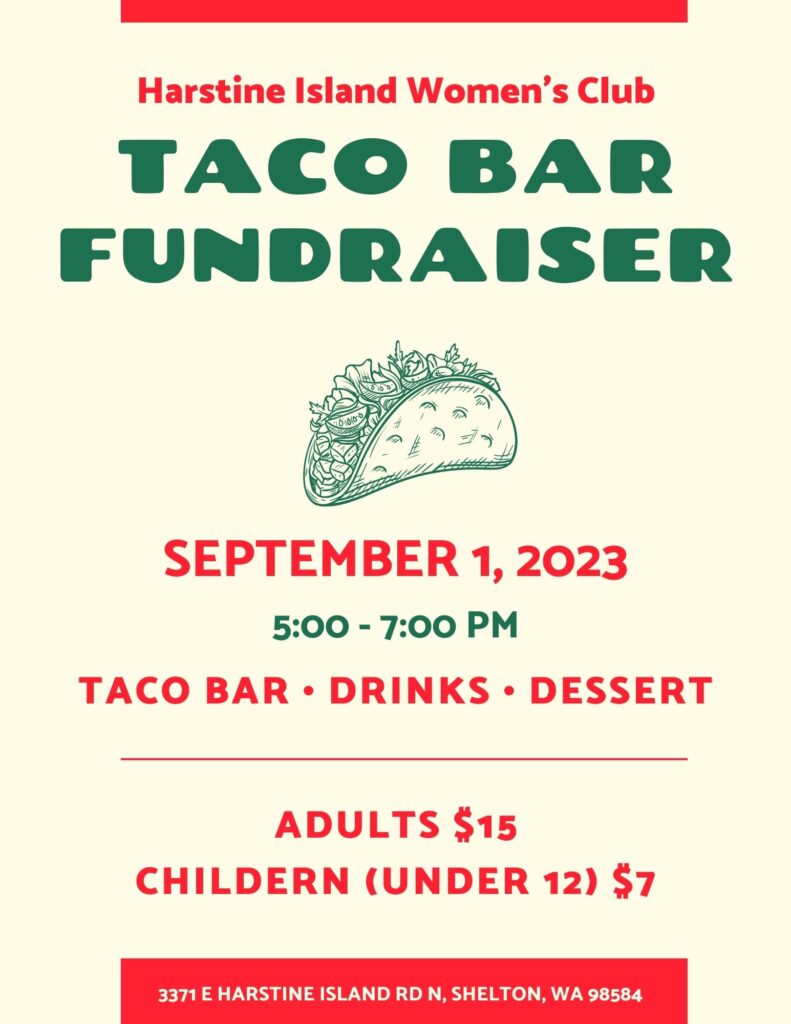 Taco Bar Fundraiser
Come join us for a fun evening to begin the Labor Day weekend. Tacos, cervezas and fun!
Become a Member
Your membership helps support the historic Harstine Island Community Hall and our other programs.