Harstine Island Community Club and the Humanities Washington Speakers Bureau are proud to continue our 13 year partnership of bringing engaging speakers and performances to Harstine Island. Speakers Bureau is one of Humanities Washington's oldest and most popular programs. Founded in 1972, Humanities Washington and its partners create spaces for people to come together to explore and consider what it means to be human, and to reflect on our shared past, present, and future.
Events and programs are led by cultural experts, scholars, and storytellers, who discuss everything from Washington State history to philosophy to current social issues. The 2022 program sponsored by Harstine Island Community Club will be the last Sunday in March online as a virtual event.
Donations are accepted to support Inquiring Minds.
Registration is required for this event. Please see below to register for either the online Zoom webinar or to attend in person at the Harstine Island Community Hall (limited seating).
---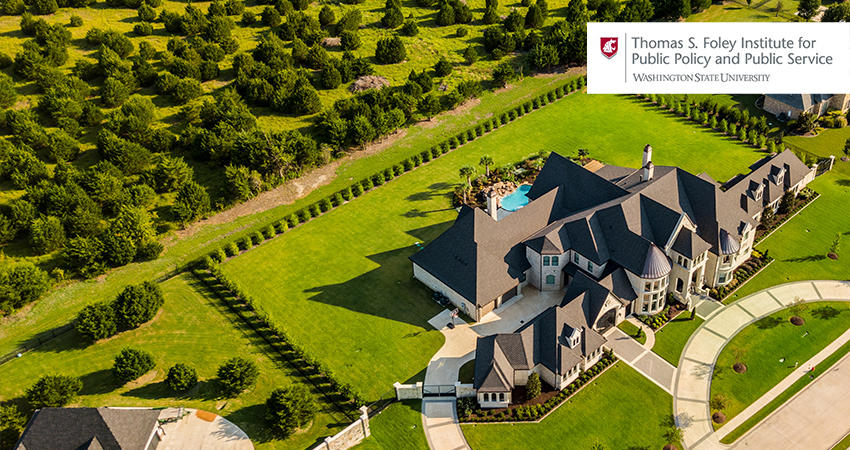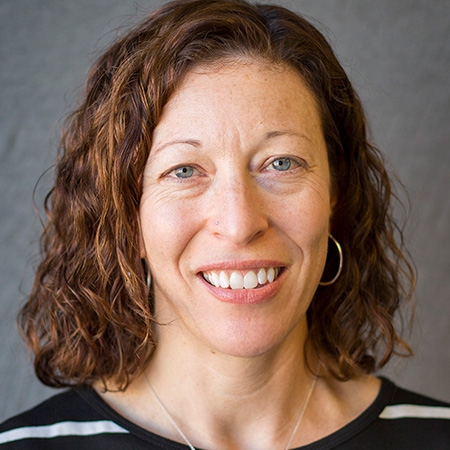 Presenter
Jennifer Sherman
When
March 27, 2022 1:30 PM
Zoom Webinar
Please click here to register for the online Zoom webinar.
On-site Registration
Please click here to register to attend in person at the Harstine Island Community Hall. Admission for the hall is limited to 60 people.
Diamonds in the Rough: The Gentrification of Rural Washington
Washington's rural communities are rapidly changing. Formerly reliant on working-class industries like mining, oil, and agriculture, an influx of wealthy urbanites is looking for a different kind of experience that includes natural amenities, outdoor recreation, and cultural activities. But in doing so, these newcomers are causing new inequalities.
Join Jennifer Sherman, professor of sociology, to discuss both the glaring and the hidden effects of rural gentrification. Through the lens of a rural Washington community, Sherman explains how "class blindness" protects those with more privilege from fully recognizing social class inequalities. She advocates for the importance of getting to know the neighbors who are least like us so that we can minimize destructive social divides together.
Jennifer Sherman (she/her) is a professor of sociology at Washington State University. Her qualitative research focuses on poverty and inequality, mainly in the rural Northwest. She is the author of two books, the most recent of which is titled Dividing Paradise: Rural Inequality and the Diminishing American Dream (2021), and the coeditor of the 2017 volume, Rural Poverty in the United States.
Sherman lives in Moscow, Idaho.
Books by Jennifer Sherman to purchase: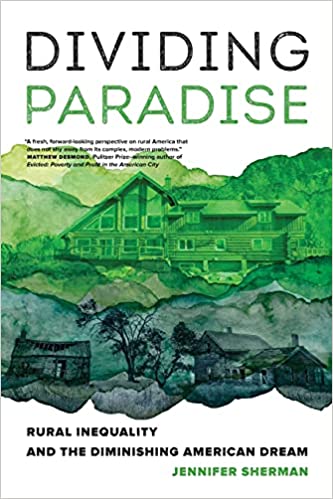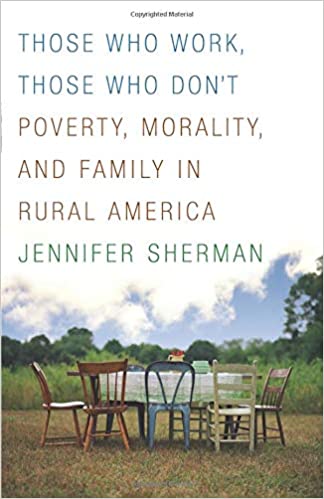 Check out Jennifer Sherman's books from the Timberland Regional Library: