Harstine Island Community Club and the Humanities Washington Speakers Bureau are proud to continue our 14 year partnership of bringing engaging speakers and performances to Harstine Island. Speakers Bureau is one of Humanities Washington's oldest and most popular programs. Founded in 1972, Humanities Washington and its partners create spaces for people to come together to explore and consider what it means to be human, and to reflect on our shared past, present, and future.
Events and programs are led by cultural experts, scholars, and storytellers, who discuss everything from Washington State history to philosophy to current social issues. The 2023 program sponsored by Harstine Island Community Club will be the last Sunday in January, February, and March.
Donations are accepted to support Inquiring Minds.
---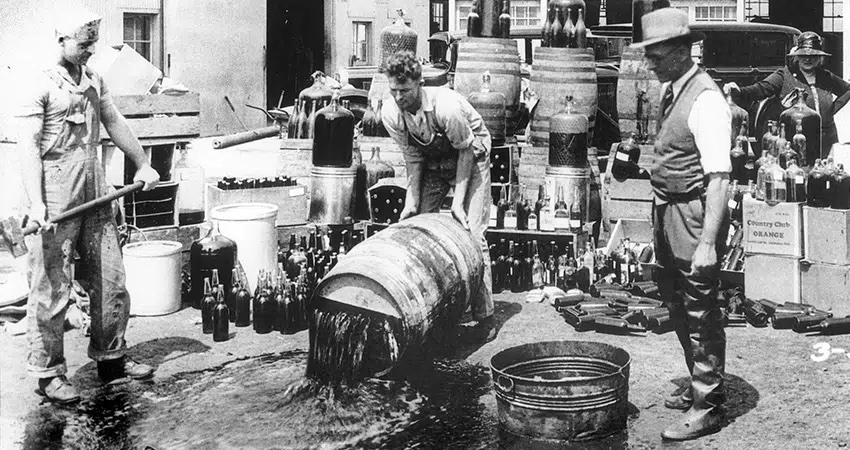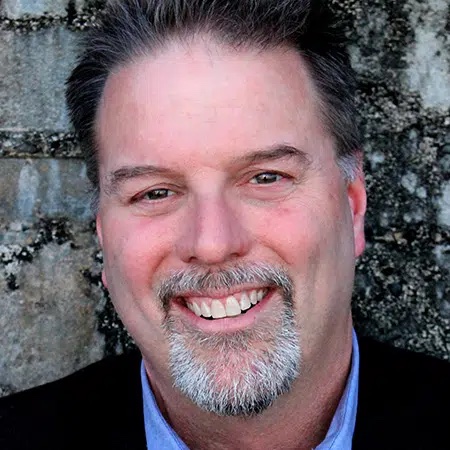 Presenter
Steve Edmiston
When
January 29, 2023 1:30 PM
Whiskey and Wiretaps: The Northwest's Rumrunning King
On Thanksgiving Day, 1925, Roy Olmstead was trapped by federal prohibition agents and their Tommy guns on a lonely Puget Sound dock. His reign as the Northwest's most prolific bootlegger had ended. But big questions—political, cultural, and legal—remained.
Why did Olmstead, the youngest lieutenant in Seattle Police Department history, form a secret gang to take over Prohibition bootlegging in the Northwest? What can we learn today from "The Good Bootlegger's" story of whiskey-driven politics, culture wars, criminalization of popular social behavior, illegal surveillance, spies, sensational trials, and Constitution-bending trips to the Supreme Court?
Using photographs, documents, newspapers, and court cases, Steve Edmiston breathes life into Olmstead's story by exploring historical context, his entrepreneurial brilliance, his code of conduct, and the profound impact of his legal battles today.
Steve Edmiston (he/him) is a business and entertainment lawyer with Bracepoint Law, an indie film screenwriter and producer, founder of Quadrant45, and co-founder of The Good Bootlegger's Guild. He has keynoted for the Washington State Historical Museum, Smith Tower Rumrunner's Club, McMenamins History Pubs, and on the Travel Channel's Legendary Locations.
Edmiston lives in Des Moines, near the site of Olmstead's final arrest.
---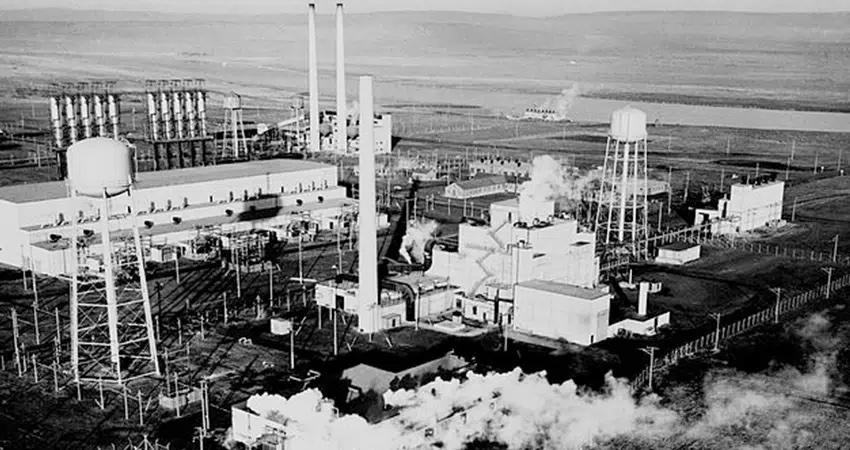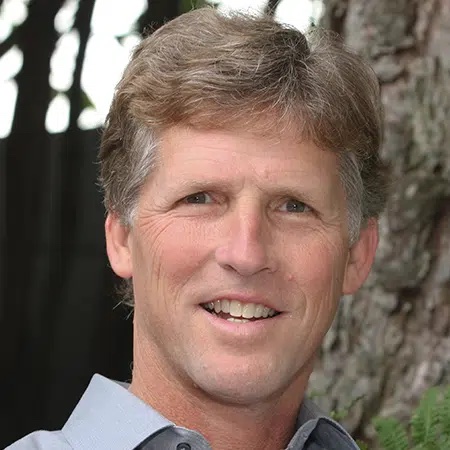 Presenter
Steve Olson
When
February 26, 2023 1:30 PM
Atomic Washington: Our Nuclear Past, Present, and Future
At the center of every nuclear weapon in the United States is a small pit of radioactive material manufactured at a top-secret facility in Eastern Washington, a facility which today remains the most radiologically contaminated site in the Western hemisphere.
But Washington State's role in the nuclear era ranges far beyond the construction, operation, and ongoing cleanup of the Hanford nuclear reservation. Today, Washington has two operating nuclear reactors, one of which provides us with ten percent of our electricity. Radioactive substances are used in our state to cure diseases, build airplanes, detect pollutants, and power smoke detectors. Further, Naval Base Kitsap has the largest stockpile of nuclear weapons deployed anywhere in the country.
Drawing from history, science, and popular culture, author Steve Olson reveals the many influences of nuclear materials on Washington State, and the many ways in which our state has been a pioneer in the atomic age.
Steve Olson (he/him) is a writer who most recently authored The Apocalypse Factory: Plutonium and the Making of the Atomic Age. His books have been nominated in several local and national book awards. Since 1979, he has been a consultant writer for the National Academy of Sciences, the President's Council of Advisors on Science and Technology, and other national scientific organizations.
Raised in Eastern Washington, Olson now lives in Seattle.
---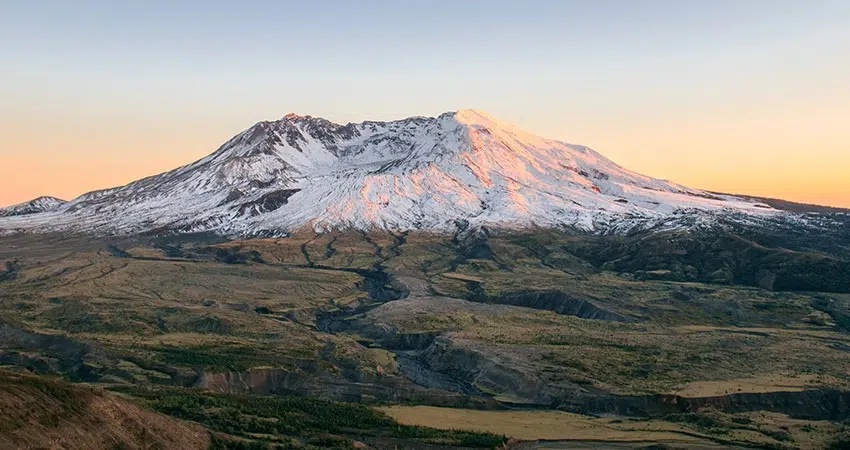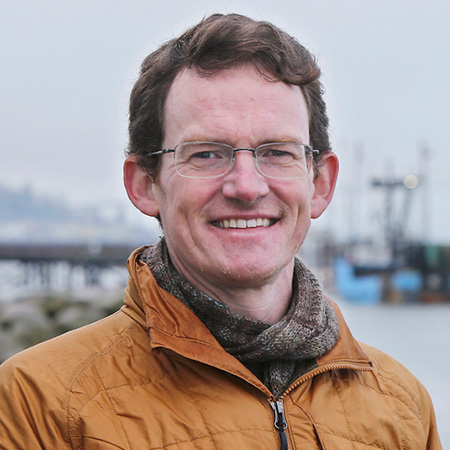 Presenter
Eric Wagner
When
March 26, 2023 1:30 PM
After the Blast: Mount St. Helens 40 Years Later
On May 18, 1980, the world watched in awe as Mount St. Helens erupted, killing 57 people and causing hundreds of square miles of destruction. Everyone thought it would take ages for life to return to the mountain, but scientists who visited soon after were stunned to find plants sprouting up through the ash and animals skittering around downed trees.
Ecologists have since spent decades studying life's resilience in the face of seemingly total devastation. Through their work, the eruption of Mount St. Helens has become known as the greatest natural experiment in Pacific Northwest history. In his talk, Eric Wagner takes you on a journey through the blast zone. He explores not just the surprising ways plants and animals survived the eruption, but also the complex roles that people have played, all while showing how fascinating Mount St. Helens still is 40 years after the blast.
Eric Wagner (he/him) is a writer and biologist. He holds a PhD in biology from the University of Washington, where he studied penguins. He is the author of three books, including After the Blast: The Ecological Recovery of Mount St. Helens. His writing has appeared in The Atlantic, Orion, and High Country News, among many other places.
Wagner lives in Seattle.